​
Our People
Board Members
Directors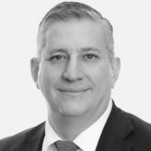 Alex Petrakis
Non-Executive Chairman
& Chief Financial Officer
​Alex has over 25 years' experience in the financial sector and as Non-Executive Chairman, provides strategic financial advice to the Grosvenor Senior Leadership Team in relation to maintaining and safeguarding financial stability and risk mitigation. In his role as CFO, Alex leads the company's financial and management accounting functions while also formulating and implementing strategic planning initiatives for the company.
​
Alex established Rothsay Chartered Accountants in 1991 and continues to serve as Principal and has served as a non-executive director on a number of boards. It is this experience combined with his professional education and extensive knowledge of accounting and business systems that he brings to the Grosvenor team.
​
His approach to his role is characterised by strong analytical ability, skill to analyse and resolve complex issues, professional commitment, strong ethics and the pursuit of excellence in dealing with all stakeholders.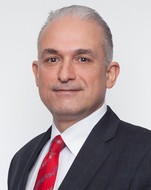 Nicholas Lianos
Managing Director
Nicholas has envisioned and guided the growth of Grosvenor Engineering Group with partner, Peter Souflias, for over 20 years to a position where the company is now one of Australia's preeminent providers of Technical Asset Maintenance Services with an emphasis on HVAC, fire and electrical services.
​
He is passionate and driven in his desire to provide the best outcomes for clients by adding value to buildings by making them safer, more comfortable, productive and energy efficient.
​
As a leader, Nicholas works collaboratively with his senior executive team, Grosvenor employees, clients and other stakeholders alike with the clear aim of establishing and maintaining productive relationships that inspire optimal results and exceed client expectations.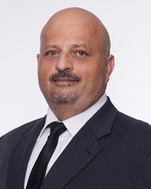 Peter Souflias
Director & National Engineering Manager
Peter has over 30 years' experience in engineering services and provides oversight of Grosvenor's national engineering business.
​
He brings strong leadership and personal credibility to the role that has created a culture of high performance within the employee and contractor base, delivering quality outcomes while driving safety throughout the business and keeping staff and clients highly engaged.
​
Peter leads by example to motivate and engage a high performing team that delivers service and value to clients and accountability with suppliers. He is the chief architect of Grosvenor's HomeSafe initiative that reinforces the company's commitment to building a proactive safety culture with the fundamental goal being that every employee arrives home safely everyday.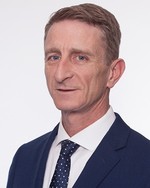 Steven Gallagher
Executive Director, Shared Services
With a career spanning various roles within HVAC, from service technician to field supervisor, Project Manager and Executive Director, Steven has extensive knowledge of HVAC systems, service, maintenance and installation.
​
In his current role with Grosvenor he leads service technician teams responsible for the efficient provision of HVAC services to key clients, while ensuring that service support runs smoothly and efficiently to meet the needs and expectations of our clients.
Senior Leadership Team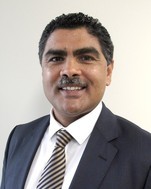 Graham Hindley
General Manager – NSW & ACT
As General Manager for Grosvenor's NSW & ACT operations, Graham oversees the financial and operational aspects of delivering services to our clients in these states. A key focus being the continuous alignment of the company's engineering and technical capabilities with customers' needs and expectations.
​
With over 16 years' experience in senior management roles in manufacturing and engineering, he has a strong track record in achieving increases in efficiency and customer satisfaction.
Working for companies such as HPM Legrand Australia, B. Braun Group and Telectran International both here in Australia and overseas, including Germany, Malaysia and China, Graham brings depth of knowledge and leadership to the NSW and ACT teams.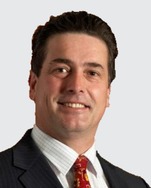 Aldo Cevaal
General Manager – VIC
​
Aldo is responsible for the management of business operations and the financial performance of Grosvenor in Victoria, South Australia and Tasmania.
He is highly experienced in the multi-discipline service and construction industries with strong sales and leadership skills and the ability to drive results in competitive market environments. As a strong communicator, Aldo is able to connect at all levels of the business, suppliers and clients, from the boardroom to the shop floor.
​
His passion and drive is evident in the way he manages and mentors staff, utilising his experience from national management and operational roles to help people around him to achieve their best while guiding and accelerating the success of what is a large sector of Grosvenor's business operations.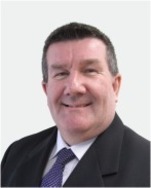 Michael Noscov
General Manager – QLD
​
Michael is responsible for the business management and financial performance of Grosvenor operations in Queensland, Western Australia and Northern Territory.
​
Overseeing a network of four branches across the region, Michael is responsible for driving success across multiple teams, projects and locations spread over a large geographic footprint.
​
With a lifetime of experience in building services and extensive people management skills he has established and maintains productive working relationships with his team, ensuring positive project outcomes, improving service delivery and customer outcomes while achieving solid business growth.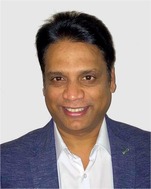 Devendhira Kumar Meyyappan (DK)
Chief Technical Officer
​
As Grosvenor's Chief Technology Officer, DK leads a team of IT professionals overseeing the company's business software development and information technology solutions and ensuring our systems remain scalable, stable, current and ready to meet the demands of each new phase of the business as it grows.
​
Having worked with Grosvenor for over a decade, he as been pivotal in the creation of our bespoke ERP platform, Asset & Resource Management System (ARMS), which has placed Grosvenor as the industry leader of data and technology capability in the building services industry in Australia.
​
As exponential progress in technology creates new business imperatives that are integral to our Grosvenor Analytics, including digital field communications, tablet solutions, web portals, smartphone apps and the Internet of Things, DK is responsible for ensuring the assimilation of these new technologies into our existing business systems.
Some of Our People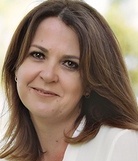 Kylie Herbert
Operations Administration, Specialty Service Teams
​
Over the past 17 years, Kylie has held various roles with Grosvenor, including purchasing and office manager. In her current role in Operations Administration, Kylie's key responsibility is to support the National Service Line Manager and National Support teams.
​
She feels Grosvenor has a way of noticing people's strengths and guiding them onto the best path. While the work is often challenging, she finds it rewarding and satisfying, "I feel like there's mutual respect between management and employees here. They have always believed in me and given me plenty of opportunities to grow."
​
Kylie also loves how the Directors strive to create a family-feel and inclusive company with both employee and family Christmas parties, birthday cards for everyone, quarterly BBQ's and an employee share scheme.
​
She says Grosvenor has always been so good to her she couldn't imagine working anywhere else.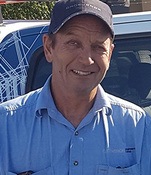 Jason Glendenning
Mechanical Technician
Jason was an HVAC technician for Grosvenor from the very beginning in Sydney before moving to Brisbane after 15 years with the business. When he received a call from Grosvenor's National HVAC Service Manager announcing the company's expansion into Queensland, he jumped at the chance to re-join the team.
​
As a refrigeration mechanical technician by trade, Jason has a passion for fixing things and, as long as he's able to do that he's happy. He sees himself as an HVAC all-rounder who particularly enjoys more complex tasks, saying; "nothing gives me more satisfaction than being able to use my experience to find a solution to a problem and leaving behind a happy customer."
​
He says he's fortunate to work for a wonderful company doing what he enjoys and after a thirty-year career in HVAC sees Grosvenor as not only the best employer but the best provider of services with the greatest support network.
​
Jason see his own motto 'don't find the cause, find the remedy' completely in line with the company's own values and one of the reasons he enjoys working for Grosvenor, saying; "I've maintained strong relationships with the owners from day one and the entire Grosvenor team are a great bunch to work with."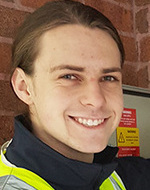 Ben Gough
Apprentice
​
Ben joined Grosvenor in 2017 as an apprentice.
Aside from building is technical and practical knowledge by working with other technicians, he's also had other interesting opportunities such as working as part of a team developing an app designed to better process maintenance orders.
He really enjoys learning from the other technicians, some of whom have been in the industry for many years and have a wealth of experience to share and, "due to the size and national presence of Grosvenor there's potential for me to vary my role and responsibilities to further develop my skills set."
Ben says he was inspired on his first day of induction when he was told about many others before him at Grosvenor who started out as apprentices and eventually moved into management roles.
He also enjoys the opportunity to learn in what he describes as a fun and friendly workplace.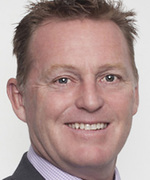 Michael Servante
Client Relationship Manager
Since joining Grosvenor in 2003 as a Project Team Leader, Michael has held key roles in both sales and operations – leading to his current position as a Client Relationship Manager.
​
Responsible for a number of national accounts, he acts as clients' strategic adviser, ensuring they are being heard, that the business is supporting their needs and delivering on its contractual obligations.
​
To fulfil his role, Michael relies heavily on Grosvenor's innovative systems and data collected from clients' assets by auditors and technicians and says, "lucky we have a great team with the best systems!"
​
He feels Grosvenor has been very supportive of him, with the Directors all extremely approachable and always showing interest in him professionally and personally – "while Grosvenor continues to grow it is still very much a family focused business."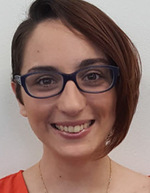 Jessica Teodoro
HVAC Engineer
Jessica was offered a full-time job with Grosvenor after completing a work experience placement in 2015.
Today she is part of the HVAC design team as an HVAC Engineer, designing and improving systems as well as organising and coordinating projects.Currently completing a university degree whilst gaining on-the-job experience is giving her a better understanding of exactly how her qualifications can be applied in her professional life.
Jessica says she really appreciates the flexibility and support of a company like Grosvenor while completing her degree, and; "Every day is a memorable experience as my role is interesting and I really enjoy working in such a warm, welcoming and friendly work environment."
Copyright 2018, Grosvenor Engineering Group Your Privacy