​
Integrated SolutionstoBuilding Services
​As a provider of intelligent building services and solutions throughout Australia, we strive to deliver exceptional outcomes for our clients.
We provide a range of core services including design, maintenance and installation in the key disciplines of HVAC, fire and electrical including lighting and solar energy technology. In addition to these services, Grosvenor also offers a range of advisory services including audit, sustainability and analytics for both new and existing buildings.
​
These services are fully integrated with our proprietary data collection, analysis and monitoring technologies, eliminating traditional silos in service delivery. By applying this holistic approach, we maximise returns on knowledge, improve oversight, align priorities and ensure operational consistency and compliance of our clients' assets.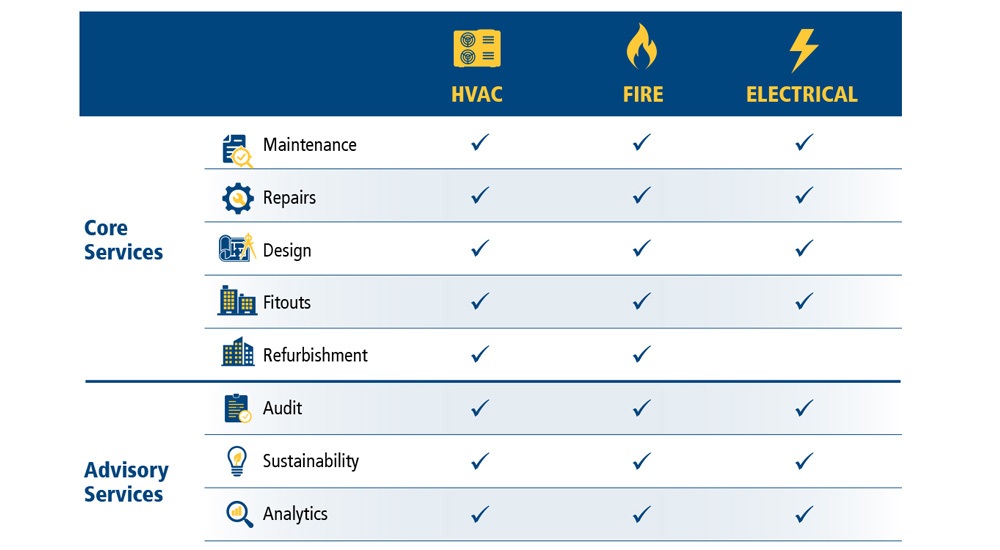 Core Solutions
Our service teams are built around our clients' needs with an average supervisor to technician ratio twice the industry average.
This means more skilled technicians with better support and supervision respond promptly and efficiently to your needs.

MAINTENANCE
By adopting an integrated whole-of-life approach to proactive asset maintenance, Grosvenor maximises your Return on Investment (ROI) by minimising breakdowns, reducing running costs and extending asset life while simultaneously enhancing occupant comfort.
With a range of comprehensive and semi-comprehensive preventative options to suit any building, we offer a full end-to-end solution including:
Annual asset audits
Performance bench marking
Budget planning
Proactive service approach.
​

REPAIRS
It is our goal to extend the life cycle of building assets by adopting a proactive approach to preventative maintenance.
In the event of a breakdown, our priority it to respond as quickly as possible when and where required.
With our national team of over 400 technicians, apprentices and engineers across 16 offices, Grosvenor gives building managers piece of mind when it comes to repairs and call-outs.
DESIGN
Taking advantage of our wealth of data and knowledge about the performance history of assets, Grosvenor delivers innovative, industry-leading solutions with a focus on improving total cost of ownership and full life cycle performance.
With over 20 years of in-house design and engineering capability, we bring value to every state of the project management life cycle – from concept through to detailed design and modelling, implementation and end-of-life support.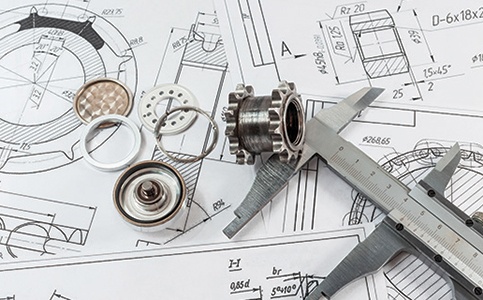 ​

FITOUTS
Grosvenor's extensive history in fitout projects ensures we have the knowledge and experience to ensure projects are delivered on-time and on-budget.
With an in-depth understanding of building asset life cycles, our key strength is the ability to balance all of the objectives of building owners, managers/operators and tenants.
REFURBISHMENTS
Upgrading or retrofitting technology to current assets can significantly improve building performance, asset lifespan, energy efficiency and occupant comfort.
Utilising Grosvenor's powerful data collection and analysis technologies, our team of specialist engineers, technicians and account managers work closely with owners, managers and operators to ensure refurbishment project achieve the financial and sustainability goals for their buildings.
Our sustainability experts have extensive experience assisting building owners and operators in improving and maintaining NABERS ratings through the installation of efficiency equipment and systems and then tracking building performance via our analytics team.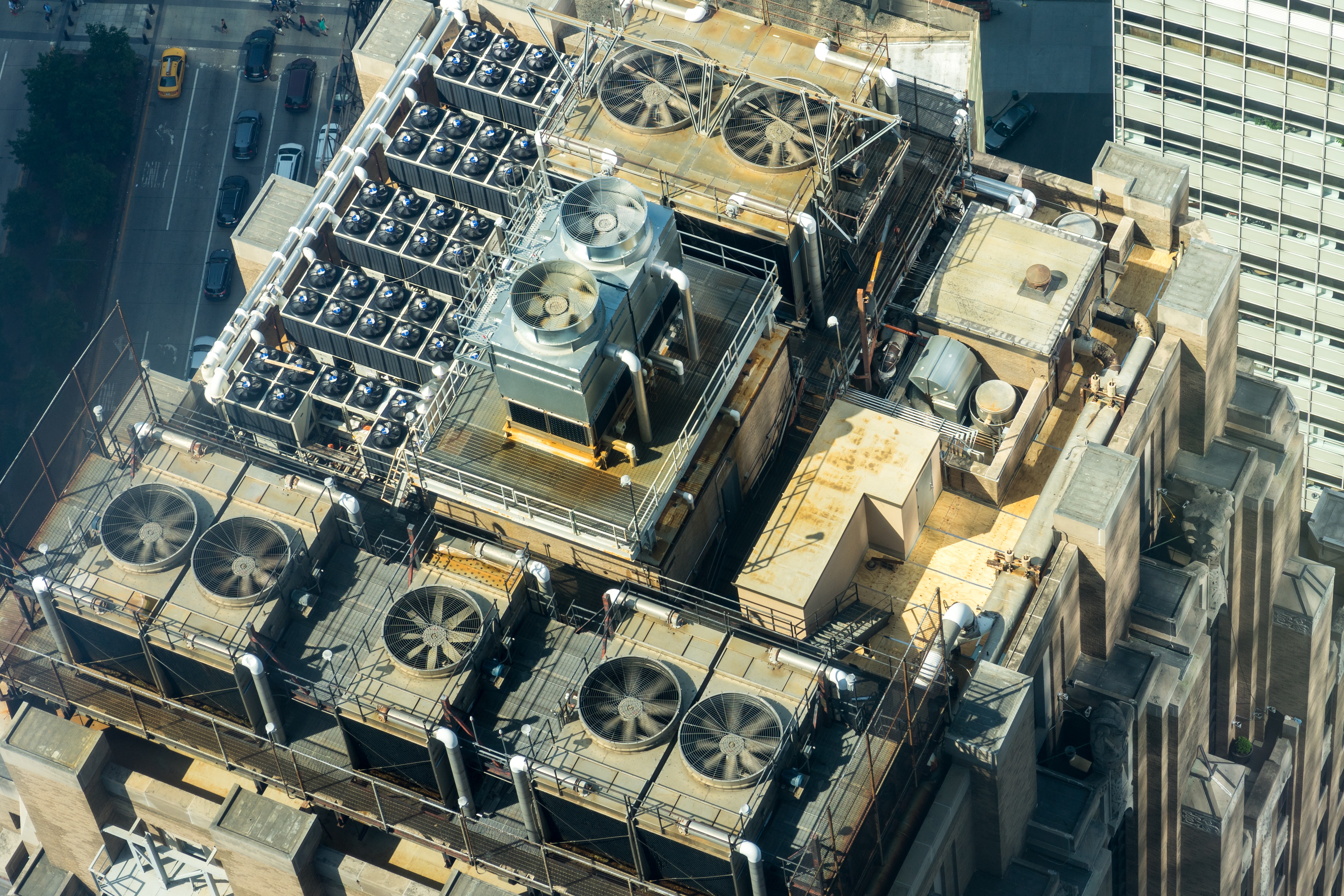 Advisory Solutions
​

AUDIT
At Grosvenor our dedicated, stand-alone team of Auditors comprise some of our most experienced technicians. With a minimum of 8-10 years' experience they provide our clients with the most extensive knowledge possible when building asset audits are required.
Within three months of taking control of a building, our Audit team has a complete record of an entire building's data entered into our proprietary Asset Management System (ARMS).
Within ARMS our unique asset identification capability allows our technicians and engineers to then inspect, test, maintain and report of each asset individually. From this point, we can customise our building's maintenance schedules to suit asset life cycle and any other individual requirements.
Grosvenor also offers complete specific fire audits where required.
SUSTAINABILITY
Sustainability is at the heart of everything we do.
The Grosvenor Ecosystem provides a fully integrated solution in the design, management and operation of assets for optimal performance and energy efficiency for entire building life cycle.
Our range of sustainability services includes:
NABERS target setting and assessment ratings
Building Energy Efficiency Certificates (BEEC)
AS/NZ 3598:2000 Efficiency Audits.
Grosvenor also offers customised services including; energy efficiency workshops, measurement and verification of energy efficiency opportunities and independent evaluation of energy saving products.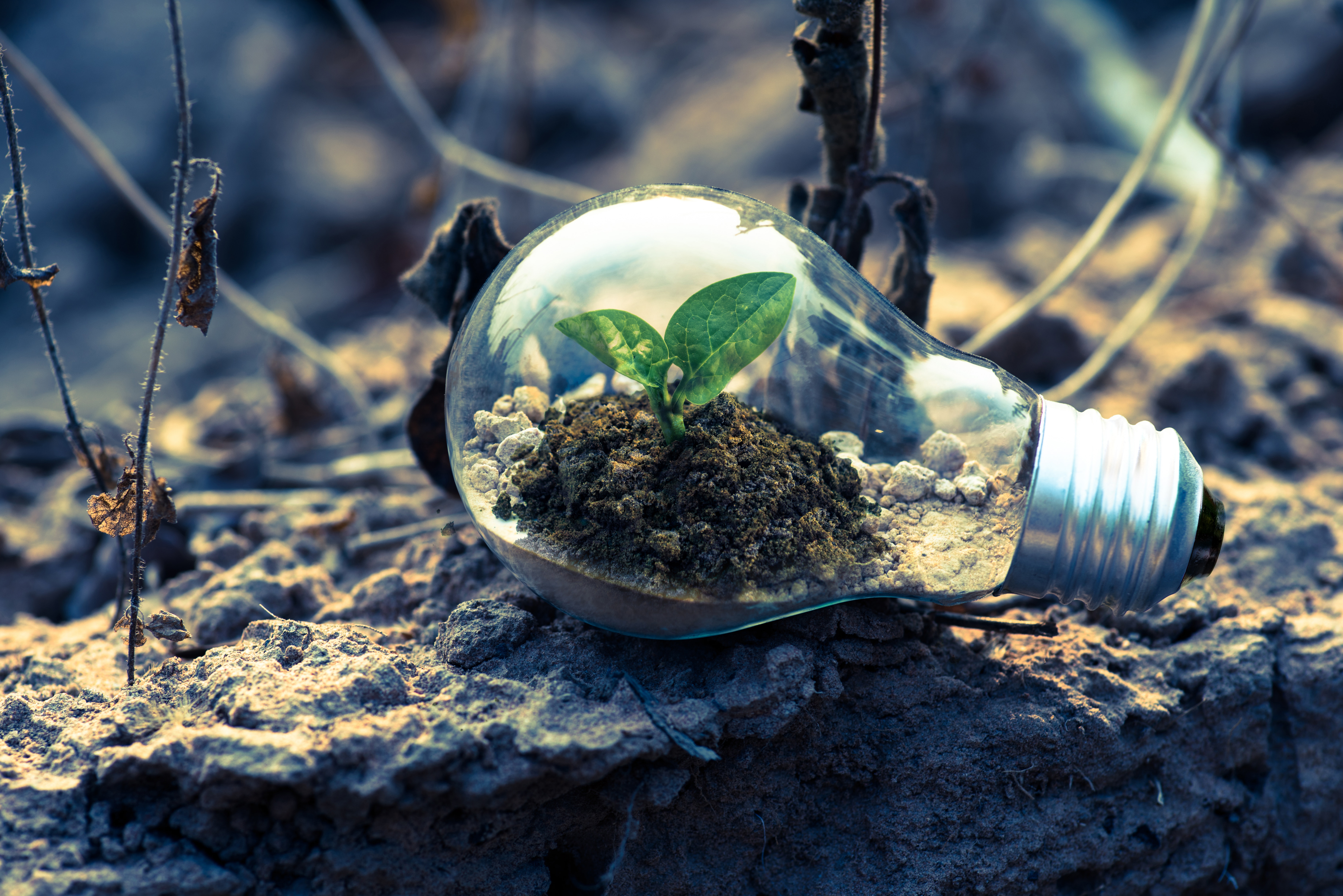 ​

ANALYTICS
With more than 20 years of benchmarked data from over 685,000 assets under management, Grosvenor has the most extensive building asset management database in Australia.
The Grosvenor Analytics platform utilises sophisticated algorithms to measure and analyse every performance aspect of a building asset, both current and historic. This powerful data analytics capability then delivers greater capacity to optimise the performance of building equipment and systems.
Grosvenor Analytics acts as your own, individualised 'virtual technician' – with 24/7 health checks, diagnosis and predictive solutions for optimal building performance.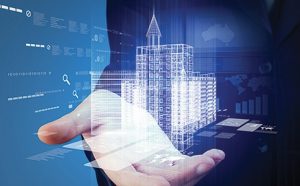 Copyright 2018, Grosvenor Engineering Group Your Privacy